Bereaved parents are often confronted with the task of dealing with both their sense of pervasive loss and the ongoing, daily demands from their surviving children. The challenges of parenting bereaved children are daunting, requiring skills, energy, and patience. Consequently, it is common for parents to seek professional help for themselves and their children.
A therapist can assist and prepare parents for attending to the grieving process and revisiting the loss over time as surviving siblings grow up and are able to hold a deeper understanding of the death and its profound reverberating effect. 
Therapeutic Interventions
Suggested therapeutic interventions may also include adjusting to their children's diverse grieving styles, possibly dealing with the task of parenting an only child, dealing with the idea that parents may now feel powerless to protect their existing children from pain, and the attempt to make meaning of an incomprehensible event.
Other helpful therapeutic responses include experiencing the feelings of grief: looking at photos, writing a life history of the child, writing stories about the child, making art of pictures of the child, and creating a ritual for the child to celebrate their life and honour them. 
Changes in Surviving Children
The impact of the death of a sibling has the potential for changing personality traits and behavior of surviving children. Whether these changes are helpful, such as heightened sensitivity, understanding and maturity, or unhelpful, such as increased worry, aggression and withdrawal, the parents may actively engage in identifying these changes, and responding in way to facilitate the grieving process as well as in the affective development of the surviving child. 
Revisiting the Loss Over Time
Surviving children seem to have the need to review the death as they mature and are able to accommodate a deeper understanding of the loss at successive  developmental stages. This process can be difficult for parents as they continually revisit the painful memories. These issues intensify with adolescents including ambivalence between parental overprotection and allowing distance for healthy growth. 
Diverse Grieving Styles
Differences in grieving among family members may give rise to isolation, critical response and suppresion of grief expression that breaks up the family unit. Alternatively, the contrasting grieving styles may complement and facilitate this process.
Parents Feeling of Powerlessness
Many parents realize they cannot do anything to alleviate the surviving children's pain and therefore experience not only their own sorrow but also the frustration and despair coming from not being able to reduce their children's anguish.  
Meaning Making
To alleviate the pain for the tragedy, parents often find ways to provide their surviving children with a sense of hope. During this process parents come to terms with the loss themselves and work through feelings of guilt and sadness. The most common way for meaning making involves religious beliefs — understanding death as part of a divine plan — and a desire to help others who also suffer.  
Grief and Loss Research
Recent research based on in-depth interviews with parents who had lost a child and had one or more surviving children found that bereaved parents do not "recover" from the loss. Instead, they pick up the pieces in the face of the devastation, and restore both a sense of self, and a sense of the family.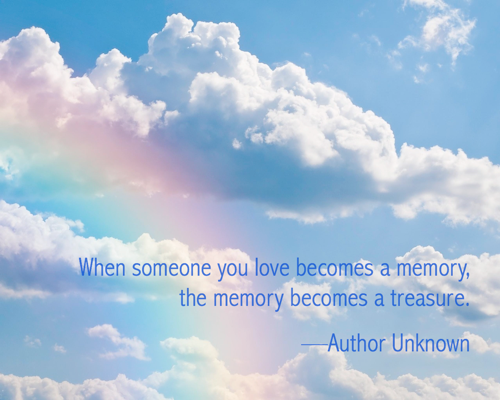 ---
Maria Stella is a Registered Clinical Counsellor who specializes in trauma, grief and loss.