This question or one like it, is a question that a lot of people, one time or another, ask either of themselves or of someone that they care about. For a response to this question listen in on the conversation that follows.
Problem Using or Addiction?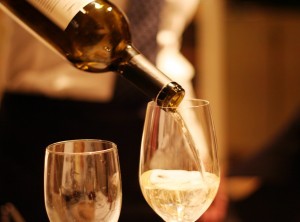 J. Doe: If I get high or drunk and drive my car into a telephone post, do I have an addiction problem?
MBS: Not necessarily. If you have never been drunk before or high and this is a onetime event, what would be most accurate to say is that while you do have a problem, that problem could be described in a number of ways. For example, it could reflect a problem in judgment, a temporary transportation problem, a problem with resulting shame, an insurance problem, a legal problem, a financial problem or a relationship problem if the car belongs to someone else. As far as substance using is concerned, what you have demonstrated is problem using, that is using that has resulted in some kind of damage to yourself and/or to others. 
Problem Using or Problem User?
J. Doe: What you seem to be focusing on is what problem using is.
MBS: That's right. A person or those around him/ her may start to get concerned about his/ her substance use when the frequency of problem using incidents increases. This means that when the individual uses, his/her use results in damage of some kind some of the time but not all of the time. When this happens we begin to think less of isolated incidents of problem using and more about someone who seems to be a problem user. The severity of the problem will depend on the kind of damage that results, the frequency with which damage occurs, the amount ingested prior to the damage and who is impacted by the damage.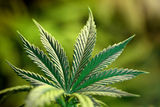 Problem User or Alcoholic/Addict?
J. Doe: So what is the difference between a problem user and an alcoholic or an addict?  
MBS: "Alcoholic" and "addict" are terms that I avoid using because of the confusion created by the many different definitions that people have come up with over the years. However, the terms do exist within our culture. As I see it, the alcoholic or addict is a person whose use results in damage of some kind almost every time they use. This person's use may or may not be sporadic but when he/she does use it is invariably excessive and invariably results in damage. 
A Good Question to Ask
J. Doe: In other words addiction, when it comes to substances, is about a continuum of increasing use, increasing amounts ingested, and increasing damage to oneself and/or to others. 

MBS: Yes! So, if someone is wondering whether or not he/she has a substance use problem, here are some good questions to ask. Does my use of alcohol/drugs ever injure me or those around me; result in conflict with those around me; or impair my ability to be the kind of father/mother, employer/employee, friend, or person I would like to be?
J. Doe: What if I answer yes to any of that?
MBS: Then it would seem reasonable to think that a substance use problem exists. What do you think? 
---
By Dr. Martin B. Spray R. Psych. #0599
Over the years I have worked within the addictions field with thousands of men and women who have challenged themselves to sort out, a) what the impact of their drinking/drug using has been on themselves and those around them and, b) what they need to do about it. You can find out more about my work here.