How You Tell Your Story of Falling in Love Matters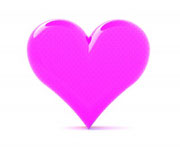 How did you fall in love? What were your first impressions of your partner? How did you meet? These types of questions help me understand the narrative around you meeting your partner. When I first meet a couple in my office, I look for the moments when couples light up and become more animated in the retelling of the first moments together. If I don't see that, I have more concern for the relationship.
Chemistry
Some couples talk about noticing each other right away. Others talk about one partner chasing the other. Some talk about being friends for a long time first. And still others develop chemistry over time. The details of the story are not as important as the feelings associated with the story.
Here is a love story about those first moments of love from Walt Disney studios. I think it is a good example of showing positive feelings with first meeting each other. 
I offer therapy to indivuals and couples and help sort through relationship problems and relationship enrichment. For information about my upcoming couples workshops, please visit the events page or go to my website.