Primary relationships include an assumed contract, which usually covers intimacy, both physical and emotional.  These contracts usually unspoken and implicit.
---
Intimacy is the key
---
Love relationships are built around feelings of affection and loyalty. Each partner has expectations about being able to rely on the other. What does that look like?
It means "being there" when your partner needs you, understanding the other's point of view and freely sharing your own. These are the building blocks for emotional intimacy, trust and commitment.
Often, love relationships also include meaningful (ie., not just 'hook-up') seual intimacy which adds to the sense of specialness and deep connection that characterizes a strong relationship.
Whether understood or not, these are the key parts of the relationship contract that each partner believes in. These rules govern how partners think the relationship should work, now and in the future.
Nothing guarantees you and your partner will have the same unstated relationship contract, although the chances are somewhat higher if you come from a similar cultural or spiritual background.
---
Sadly, contract rules are often discovered only after they are violated
---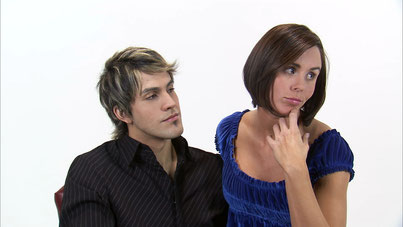 Rules are often left unstated, as they may be difficult or awkward to bring up, early on.  
The good news: so long as partners have the same unstated rules, no problems need arise.  
The bad news: if partners have different unstated rules, trouble can easily crash their party.
One member may assume that the love relationship is the only place for sexual intimacy but, if the other doesn't share that rule and proceeds to be intimate with someone else, there will likely be trouble.
If partners disagree about the appropriateness of stereotyped gender roles, relationship traps may trip them up.
"I take care of the kids 24/7, and you're complaining about being tired? Excuse me???"
"I want sex now, so get over here."
---
Identify Differences Early
---
Some folks are very private about their love relationships - others tell the world everything, perhaps via social media. Be clear with yourself and your partner about your own limits from the beginning. For example:
Is dancing with another person OK or a step too far?
How about viewing pornography on the internet? 
Is conflict best handled by ignoring it, by quarreling or by discussion?
If you crave independence and expect to spend much of your time alone, tell your partner up front - they may be thinking of a cozy nest for two, deep in the woods.
NB: Contents of this blog have been approved by my partner.
By Dr. Roger Wells, R. Psych, RMFT

As a registered Marriage and Family Therapist, I specialize in couple/relationship therapiy and also work with individuals facing relationship issues. You can read more about my work here.